Hurricanes. Fires. International wars. A Global Pandemic.
Sometimes the world around us seems like it's falling apart, and there's little we can do about it. But perhaps we can use some easy tools to make a small difference, and our combined efforts will have an impact.
Here are nine apps and tools for good (techy and not) that help you give back without donating a dime or even leaving your desk.
Tab for a Cause
Here's how many tabs I have open right now in just one of my two Chrome windows:
With Tab for a Cause, each new tab I open will not only open to beautiful photos and a running to-do list… it'll also raise money for charity. Sponsors pay for small ads on your new tabs on Chrome and Firefox. Yes, you're going to have to disable your ad blocker to use it, but each new tab donates money to charities.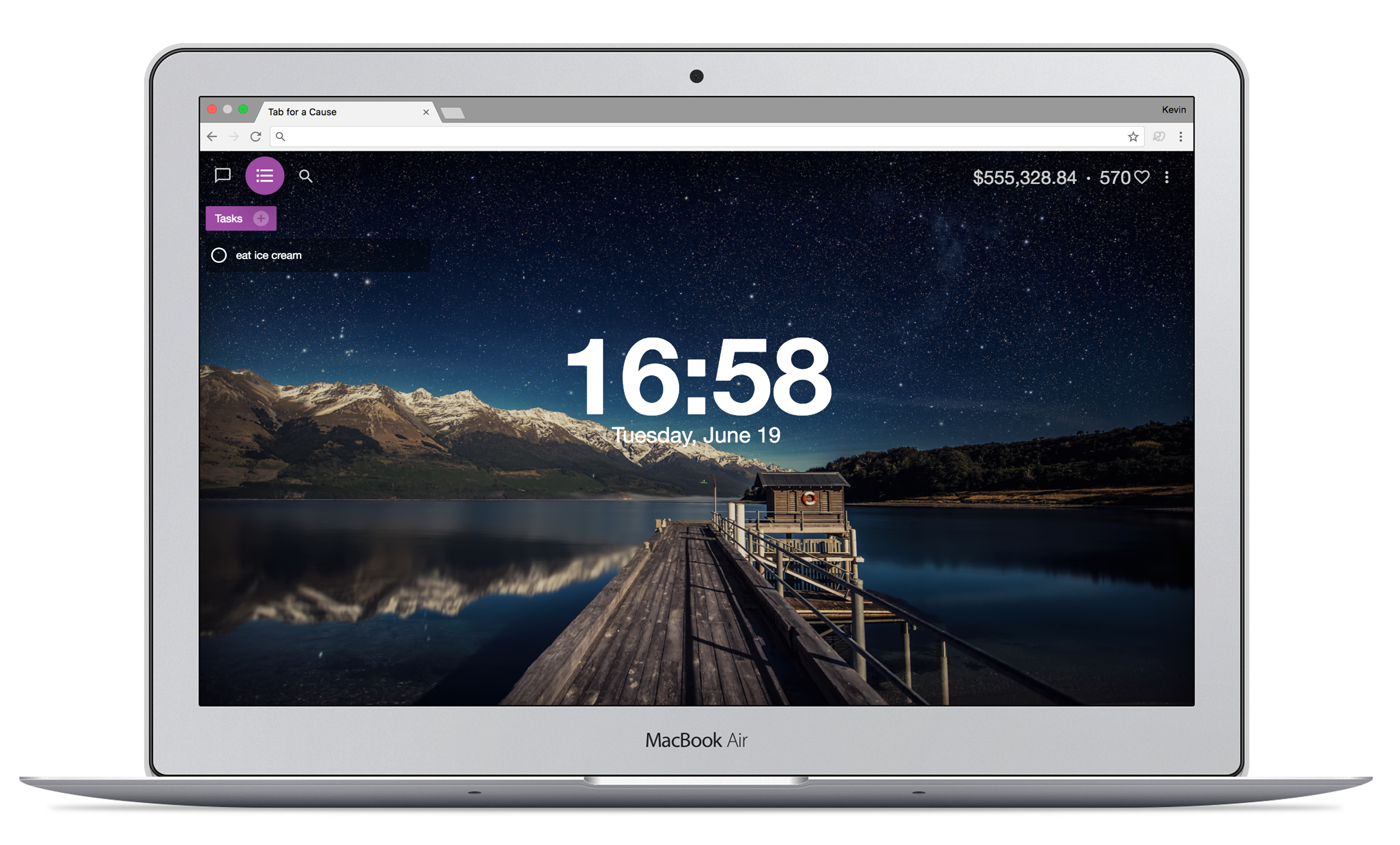 SearchScene
The next time you need to Google something, don't go to Google. SearchScene is a charitable search engine that donates 95% of search ad profits to charities that fight climate change.
Freerice
Freerice is an oldie but a very, very goodie! In about 5 minutes just now, I was able to earn 470 grains of rice for the United Nations World Food Programme by answering vocabulary quizzes on Freerice. It's so easy to get sucked into their trivia quizzes that I have to use a distraction blocker called StayFocusd to limit my time. Freerice has dozens of educational categories including science, math, language, pop music, geography and much more. Just click through the quizzes, and every answer helps them raise money to fight world hunger.
AmazonSmile
Many companies (including yours truly) are Amazon affiliates, which means when we recommend an Amazon product, we get a small commission if you buy something (anything) after you click on our link. Right now I make almost enough for a Starbucks latte every month.
But you can take control of who gets the commissions just by shopping through AmazonSmile. A charity you choose gets 0.5% of your "eligible" purchases at no cost to you. When my mom was battling thyroid cancer, the Thyroid Cancer Survivors' Association (ThyCa) was a treasure trove of support and resources, so my Amazon shopping money goes to them.
Be My Eyes
Be My Eyes has also shown up in my favorites lists. You install the app and sign up, then if you're logged into the app, you may get a request for a video call to assist a visually impaired person with things like reading product labels, matching outfits, operating vending machines and more.
Forest
Not only is Forest one of my favorite apps for helping you focus, it also donates trees as you learn to cut down on your phone screen time.
Give Back Box
How many Amazon boxes do you have stacked in the garage? Fill one with items you're no longer using around the house, such as gently used, good quality clothing and shoes. Sponsors like Amazon will cover the shipping costs to let Give Back Box find a charity that can sell it to support its mission.
Just click here to register and print a pre-paid label, then drop it in the mail (UPS, USPS or FedEx). Without leaving your house, you've now recycled, de-cluttered and helped a worthy cause.
Charity Miles and WoofTrax
I've written about these tools before, but they're worth sharing again and again. When you walk the dog this evening or take a jog through the park, both Charity Miles and WoofTrax will log your workout and give you credit for your miles by donating to charities for your efforts. Sponsors pick up the tab, so all you have to do is walk the walk.